We bought a zoo HP Proliant DL380 G6!
My Synology 410j NAS is getting on in years and I'm starting to get annoyed at the performance. I've always liked the Synology DSM software and the packages on offer, but it's not fun waiting for a couple of minutes for a preferences panel just to load in a web UI.
At work lately I've been getting trained up on some sysadmin stuff for the servers we maintain in our lab, and my recent experience with those along with my annoyance at my existing backup solution for my photos sent me onto Amazon looking at what bare-bones rackmount servers cost.
And holy shit did I learn some shit.
It turns out there are a variety of resellers on Amazon that deal in decommisioned servers of all varieties, and at pretty surprising prices. As an experiement I ended up buying a 2U server to see whether it would suit my home networking/server/backup needs, so let's talk about it!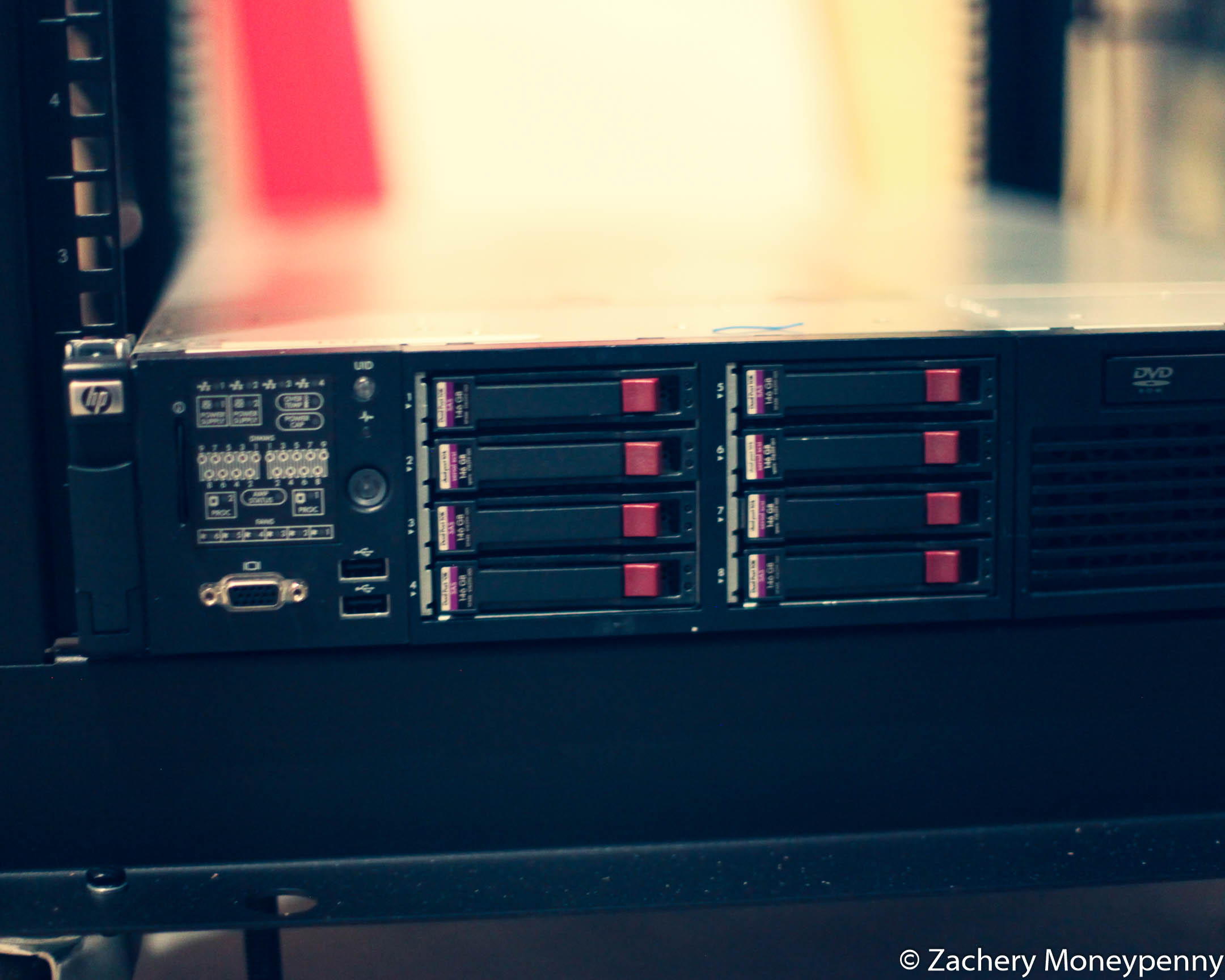 I paid $343.98 for an HP Proliant DL380 G6. Let's talk about the specs a bit:
2x Quad-Core Xeon 2.26GHz
24GB RAM
8x 146GB 10K HDD
HP Smart Array P410i RAID
I also bought a 12U four-post rack to mount it on plus a variety of additional tools and supplies to be able to hook everything up. Finally, I bought a rack mountable shelf to set my existing NUC system and Synology NAS on top of, so that I could run power and a switch to the back of the rack and enclose all my systems in one place.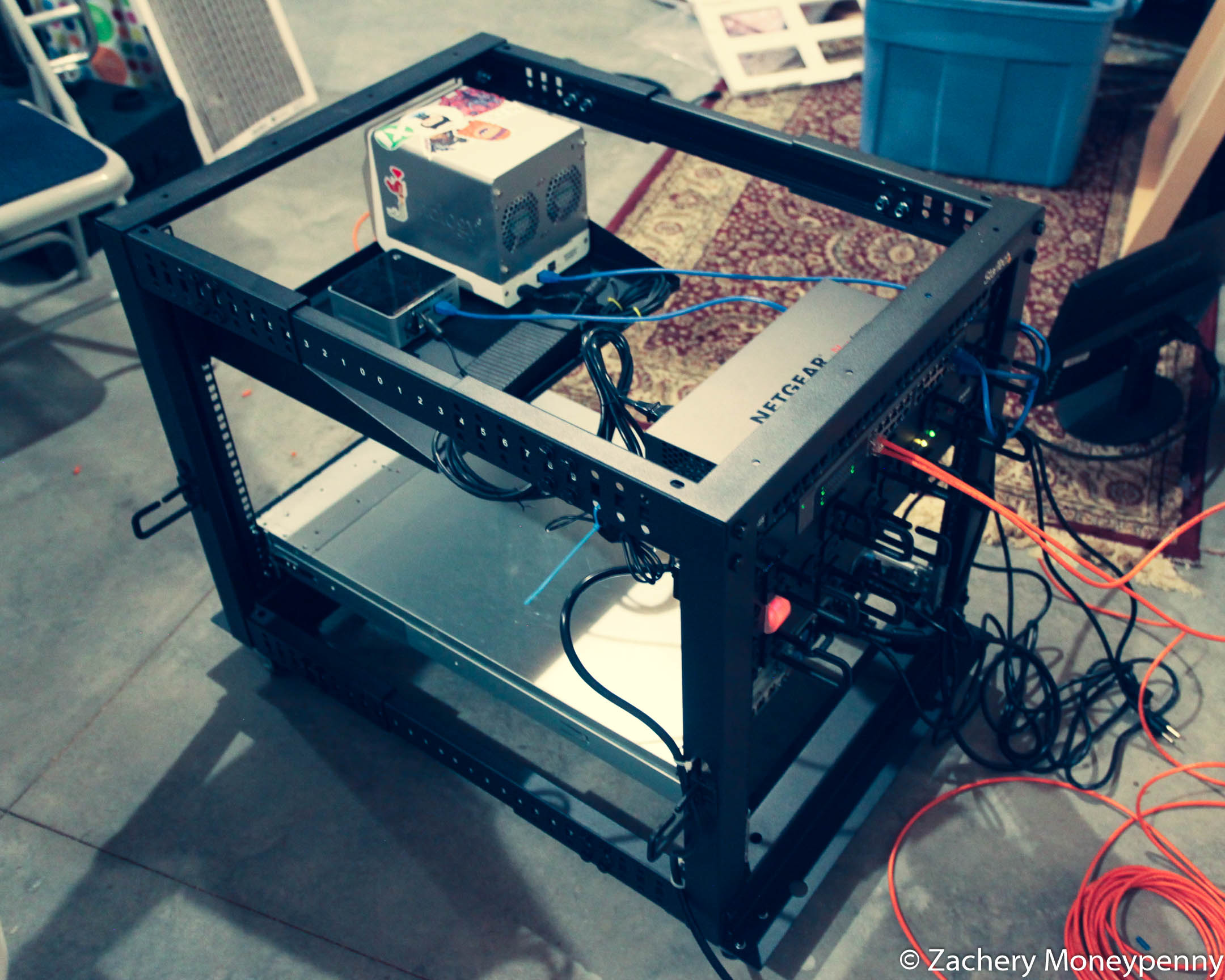 The first thing I did was to switch the RAID array over from 0 to 1+0. It cut my logical disk space in half, but the whole point of the system to is to allow for disk failure without losing my data. The system came with eight 146GB disks, and at some point I'd like to bump those up to eight 1TB disks, but for now the roughly 540GB of redundant storage I'm getting is enough (my photo collection, after extensive cleanup and pruning, sits at 100GB right now.) I will likely buy a few spare 146GB disks just in case of failure, then in the longer term I'll start acquiring 1TB ones for down the road.
I installed Ubuntu Server 17.10 on it, and the installation was rough only because (a) due to a storm the power in our house went out one time as I was laying down the file system and (b) I could not get LVM partitions working with the P410i RAID controller. In the end I was able to get things working by partitioning without LVM, then installing the system as normal.
I have OpenSSH and Samba running on it right now, and I'm considering whether I want to run the Proliant as a DNS server with my NUC as a backup. That would allow me to set up a real home lab environment while falling back to something like 1.1.1.1 or 8.8.8.8. This is still in the planning stages, but I'd rather take the plunge than continue to manage /etc/hosts files across all of my home machines.
My backups from my main photo editing machine to my backup server are now operational, but I haven't yet setup off-site backups yet. The Synology had an installable package to automate Amazon Glacier backups, but I'm not sure if I want to go that route from the new server or explore something like Backblaze. If you have an opinion on this hit me up on Twitter!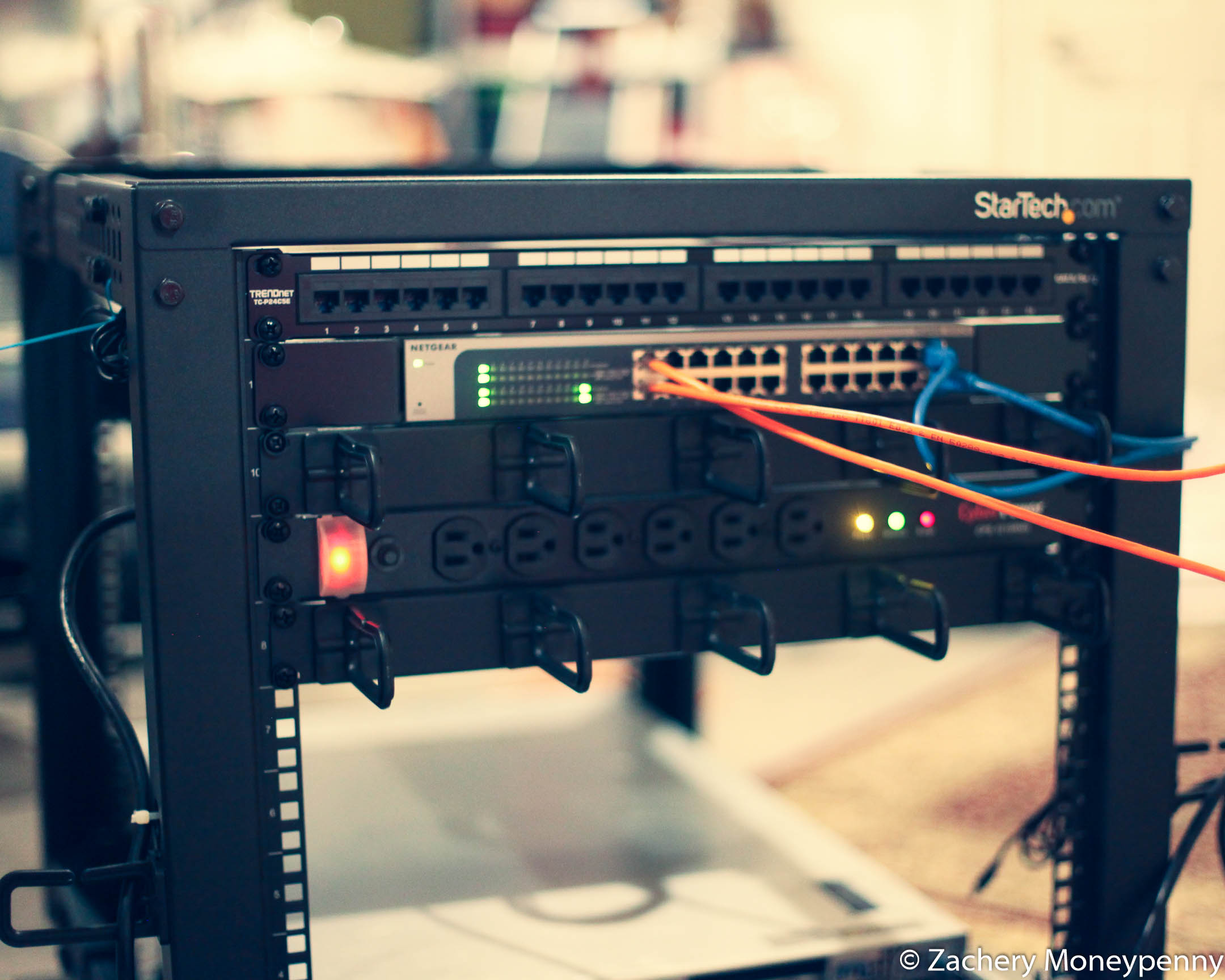 View from the back of the rack
Once the system was up and running, I looked to consolidate my network footprint inside the rack as well. I took my switch down off the wall, and added it to the back of the rack alongside the power unit (not UPS, basically a big rackable power strip.) I also bought a patch panel, which as you can see from the above picture is not hooked up yet.
The ultimate plan is to wire everything inside the rack into the patch panel, and from there to the switch. Meanwhile, all connections coming in from outside the rack (home theater, office, fiber modem) will connect directly into the switch.
rubs hands with glee …and I still have 6 more U's.
Modestly configured HP 1U servers are ~$200-$300, and using them as Docker hosts for app development is sparking some ideas in me. It's also a low-cost way to continue to learn about administering bare-metal stuff, which I've never done before.
So, uh, yeah. Maybe we'll see my tiny data empire grow.