Let's talk about the next project I'll be working on! A set of nightstands for my in-laws' master bedroom.
Last fall my wife's parents brought a stack of unused hardwood tongue-in-groove flooring to my shop. They asked if I could use it to make a set of nightstands for their master bedroom.
Design
They had a design in mind from a magazine, so I clipped it into my sketchbook and then started thinking about the dimensions and general approach I could take.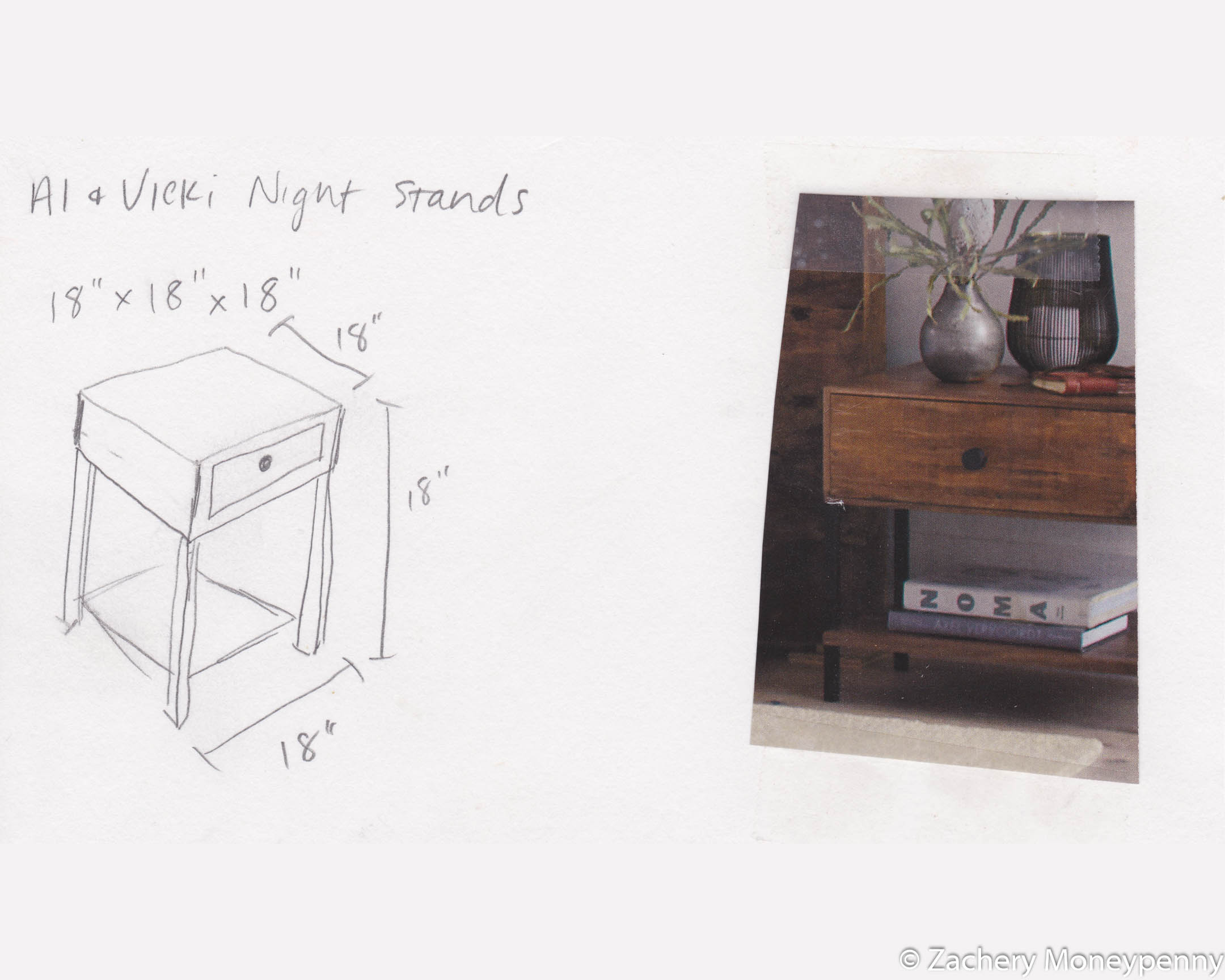 Design sketch and inspiration
I thought it would be interesting, and a learning opportunity, to use square metal tubing for the legs to more closely match the inspirational design. Eventually I'd like to learn how to weld, but the way I'm thinking of this design I likely won't need to: my plan is to simply cut the four legs to length and then attach them to the top box with L-brackets. I'm also planning on attaching the lower shelf to the legs from beneath with L-brackets.
It's not cler to me yet how I'm going to cut the tubing; I have an angle grinder with a metal cutting disc, but I'd rather do it with a chop saw in order to keep everything nice and straight so I don't have to try to grind it to a flush meeting with the bottom of the drawer box.
Wood
My in-laws re-did the flooring in their house some time ago and had a lot of extra tongue-in-groove wood after the first floor was finished. My father-in-law used some of it to build a headboard for their bed, which is why they'd like me to use the same wood to make the nightstands.
I honestly, truly do not know what kind of wood this is.
I started prepping it by cutting off the tongues and grooves and then running it through my jointer and planer enough to get the varnish off the top. What I found was that I appeared to actually have two different types of wood? Or at least wood from two very different parts of the tree. One was a grayish light brown while one was a yellowish color. I asked about this and my father-in-law was suprised as he thought it was all one type.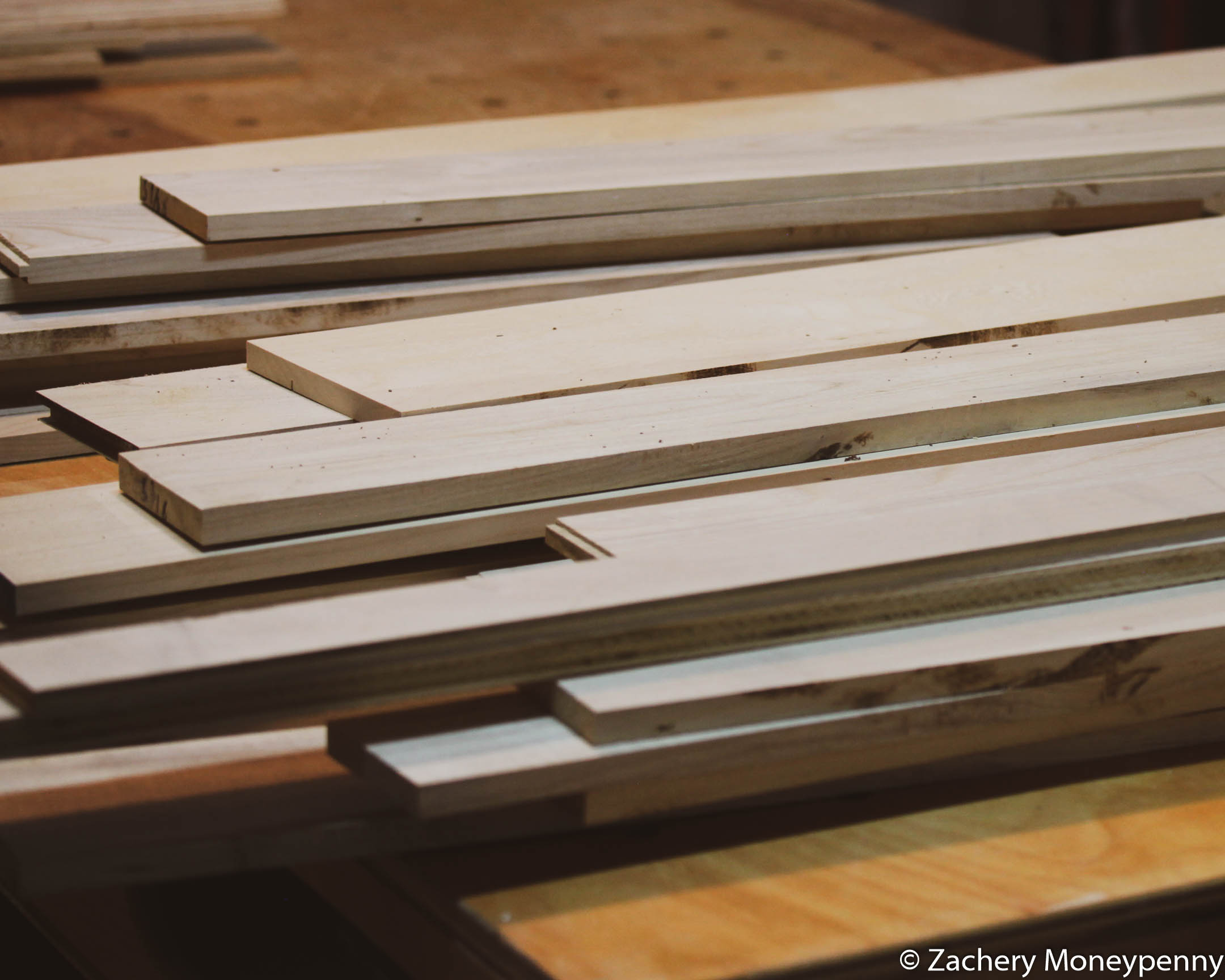 Rough-milled wood, stacked for inspection
I was asked not to finish the pieces once they were done- my father-in-law will take care of that part. But that means that I need to cobble both colors of wood together into some frankenpieces, assuming he'll stain them to the same color or try to create two different colored nightstands.
The plan is to use this hardwood for the drawer box, lower shelf and drawer front of each nightstand. The drawer itself will be baltic birch, likely assembled with pocket screws.
Next Steps
This project has been on the back burner since before the holidays; the changing table took precedence recently. I've noticed that some of the milled wood has started to bow, which makes it very hard to start gluing up panels.
My plan is to go through and find the pieces that stayed straight after milling and see if I have enough to glue up the six panels I need (top and bottom of each drawer, plus lower shelf).
If I don't have enough wood then I'll need to go back to the source: my father-in-law's basement.😄