Checking in after a few busy weeks: nightstands, jigs, shelving and more!
It's been awhile since the last post but I've been quite busy in the shop. The problem is that it's mostly on (for now) Supre Seekrit Projects! I have project descriptions in-progress but until I can reveal them I'll have to content myself with some small updates.
Darrell Peart's Greene & Greene Book
My summer project is going to be a pair of Greene & Greene-inspired adirondack chairs from The Wood Whisperer Guild, and to get ready for it I bought the suggested reading by Darrell Peart entitled Greene & Greene: Design Elements for the Workshop.
I've so far really enjoyed the book, which is not only a history of the Greene brothers and their now-iconic furniture designs but also includes details on how to incorporate some of their design aesthetics into your own furniture.
Moreover, after completing the rather simplistic changing table this spring I'm eager to start working in stylistic elements into my pieces. In fact, I'm planning on using a G&G element in the nightstands build.
Jigs for Upcoming Projects
That design element requires a jig so I started working on that while waiting for the glue to dry on some panels last week. It took about an hour to put together, and I should be able to use it on the nightstands as well as the adirondack chairs.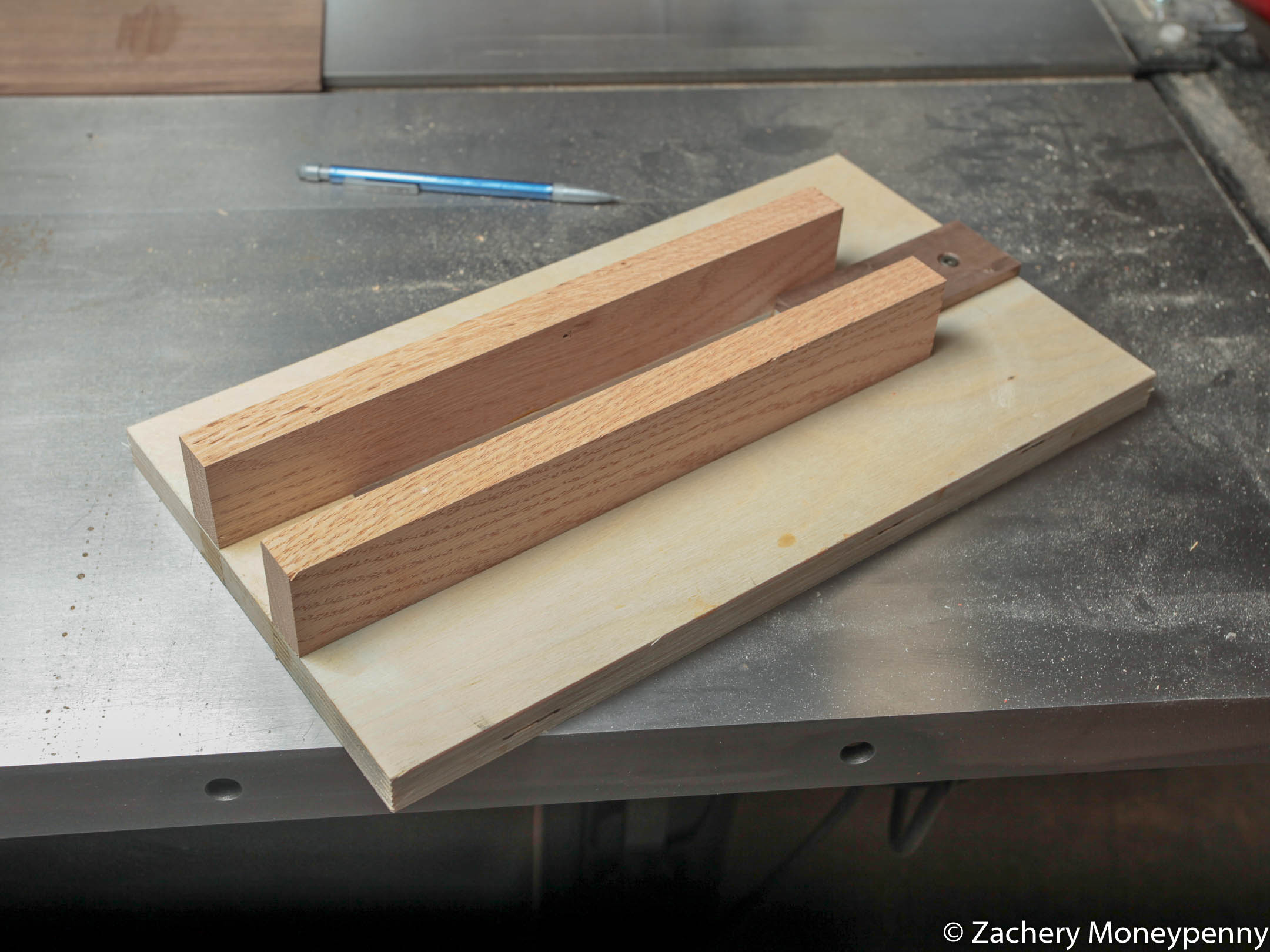 Greene & Greene design element jig
Also, our house needs picture frames!
This looks really cool and I plan on making one real soon, as well as the spline jig.
Armoire Shelving
The armoire that used to be in my son's bedroom is now in my home office, but I've been frustrated with the large closet in it because I don't really have anything to hang on the rods.
I had a bunch of extra baltic birch plywood out in the shop so I cut it into shelving and then used some walnut offcuts to make front edge banding for them.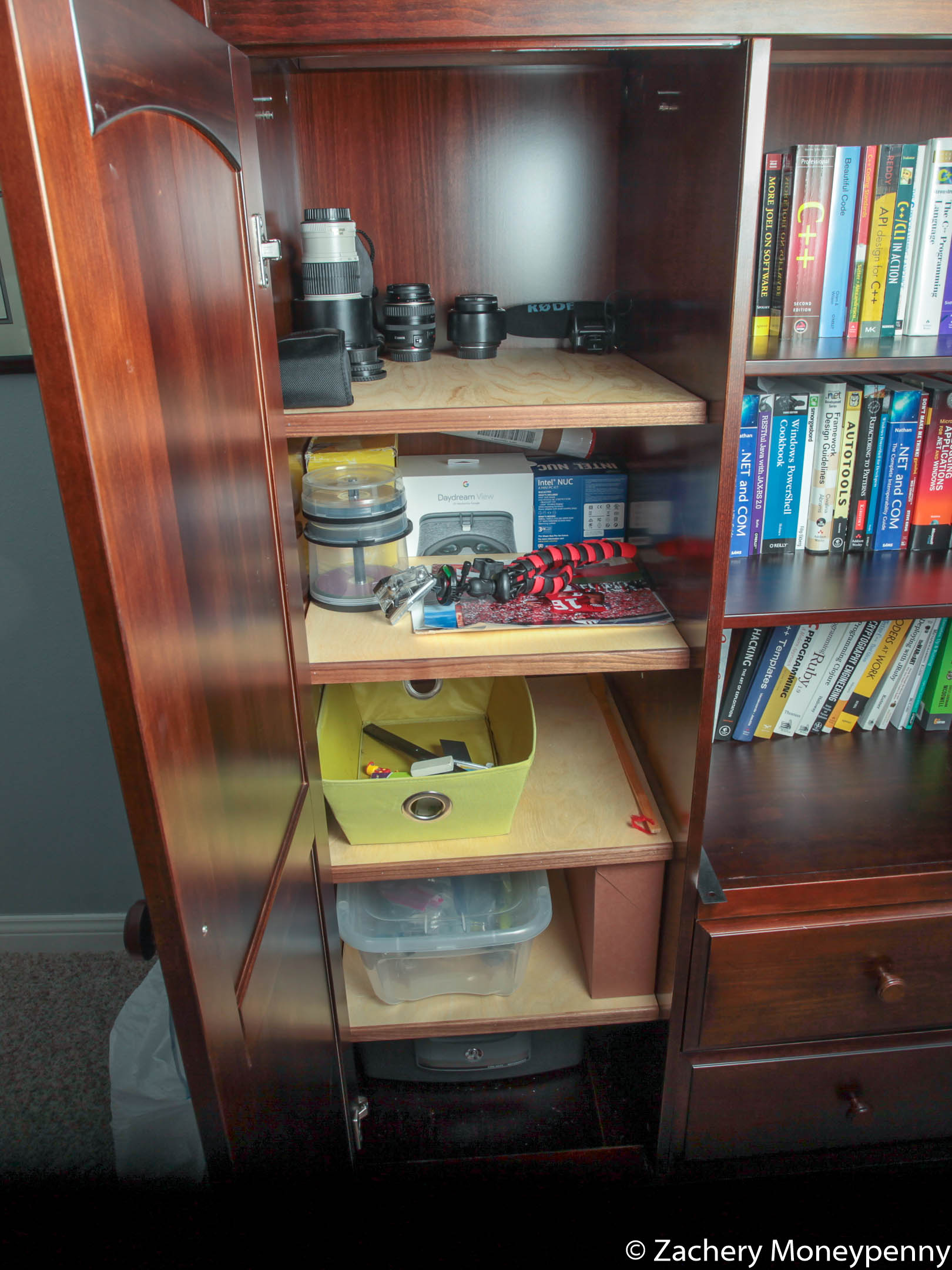 Installed shelves before lighting added
Now instead of a five foot tall closet with a bunch of junk piled in the bottom I have five 17" x 19" shelves: perfect for my photography gear as well as some extra storage for office supplies. As an extra bonus I installed some LED lights with a motion sensor. The shelves are so deep it was a little difficult to see the lower shelves. Now it's terrific, with even lighting on every shelf that comes on every time you open the door.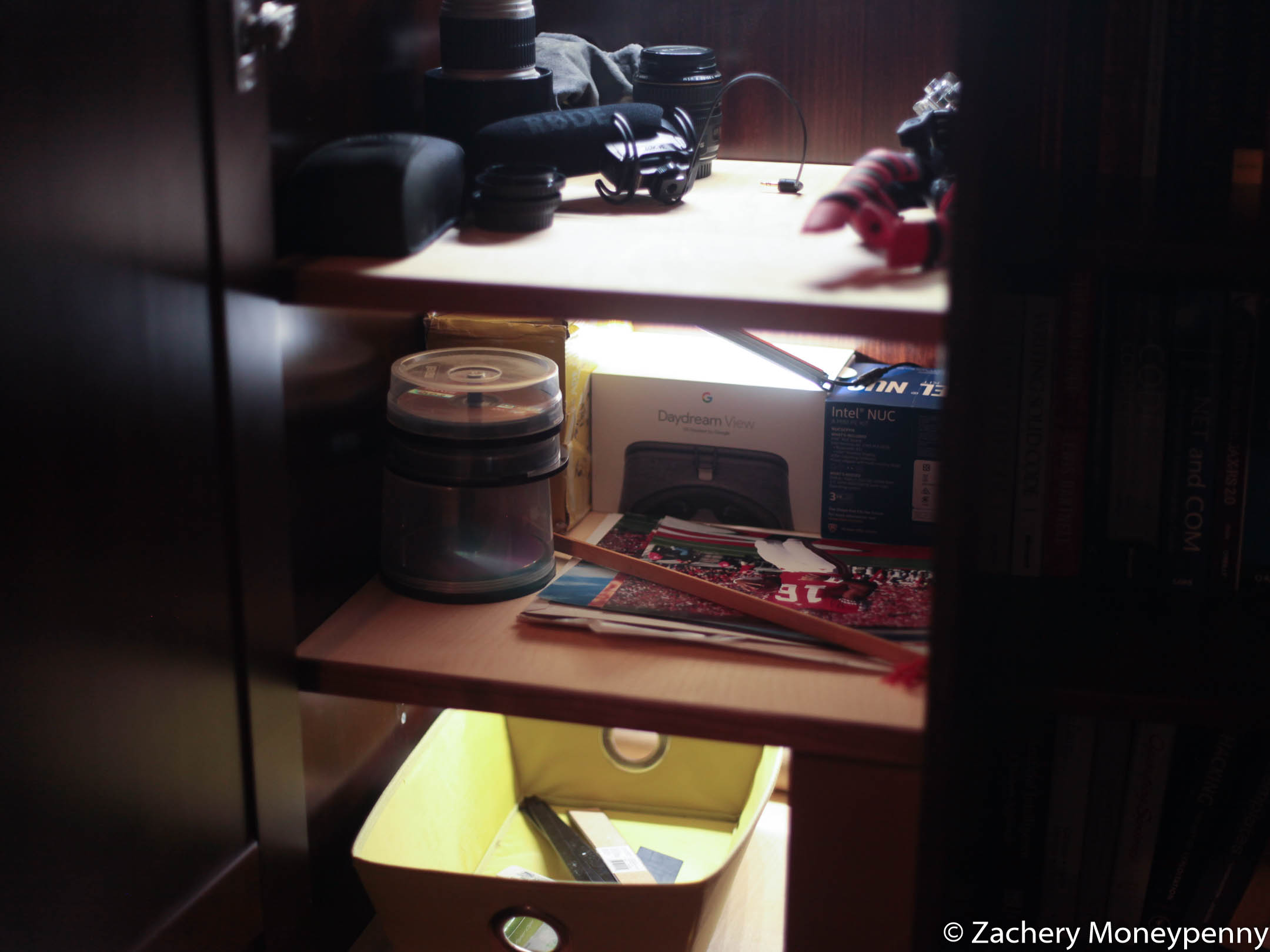 LED lighting installed under each shelf
Office Shelving
When we moved into our new house last year I kinda just threw everything into piles in the office. Books, extra furniture, whatever it just all went into there in no particular order. Now, getting things into order with the armoire shelving gave me a kick in the pants to actually decorate the office and get things in order, so the next thing I'm doing is to make some shelves for the wall to put all my trade paperbacks.
I originally wanted to use hardwood for the shelves, but now I realized that I can use this as another opportunity to reduce all th extra plywood out in the shop. I have some nice 1/2" maple plywood that I'm going to laminate together into a roughly 1" thick board and then band that with some more walnut offcuts, similar to the armoire shelves.
Images to come once I finish!
Nightstand Work
Finally, work continues on the nightstands project. I've definitely had the most issues of any project on this one, but I feel like I'm unblocked now and so I'll be moving forward this weekend.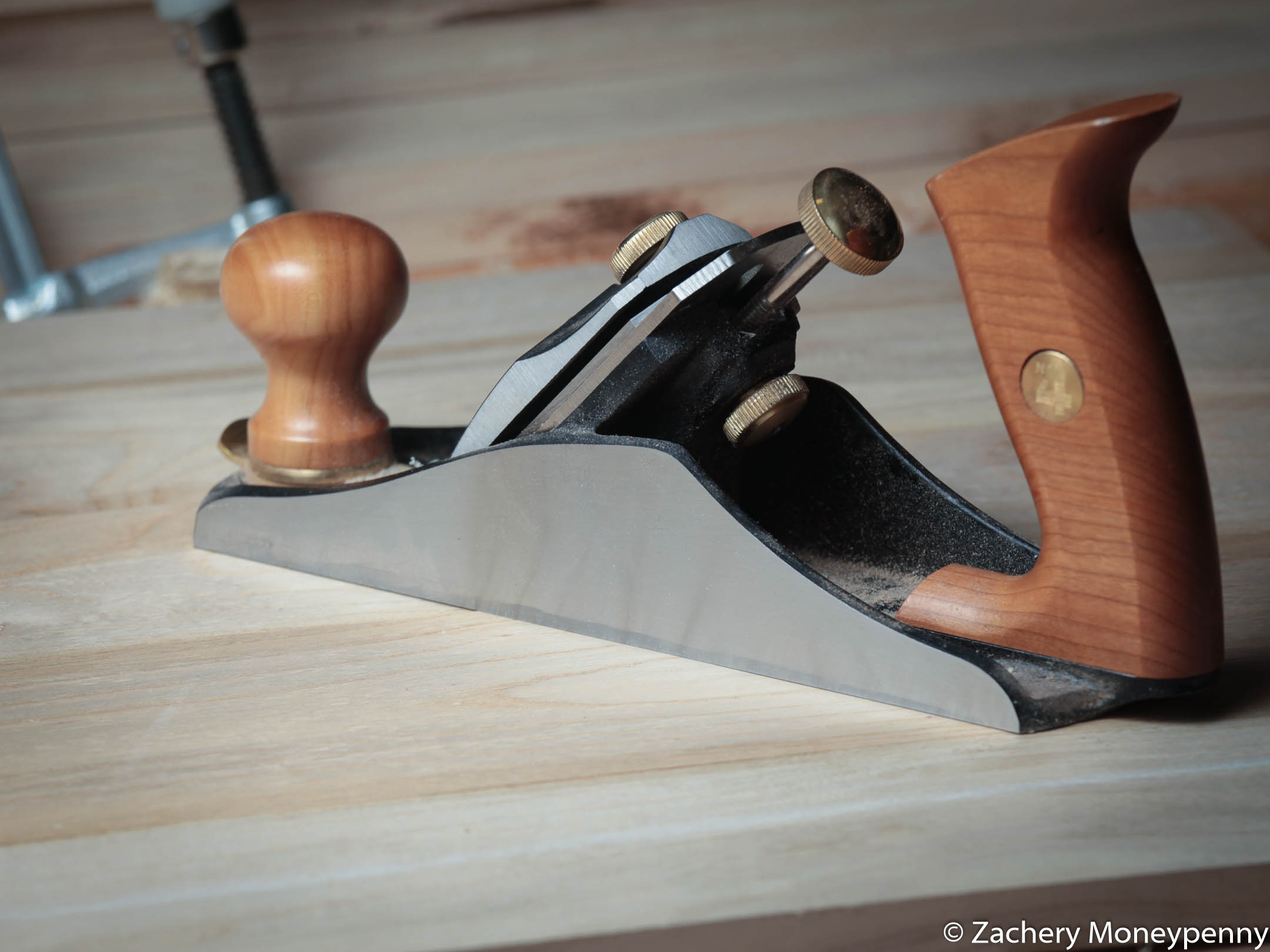 Work continues apace on nightstands
Happy Friday everyone! I'm looking forward to posting about my projects soon!